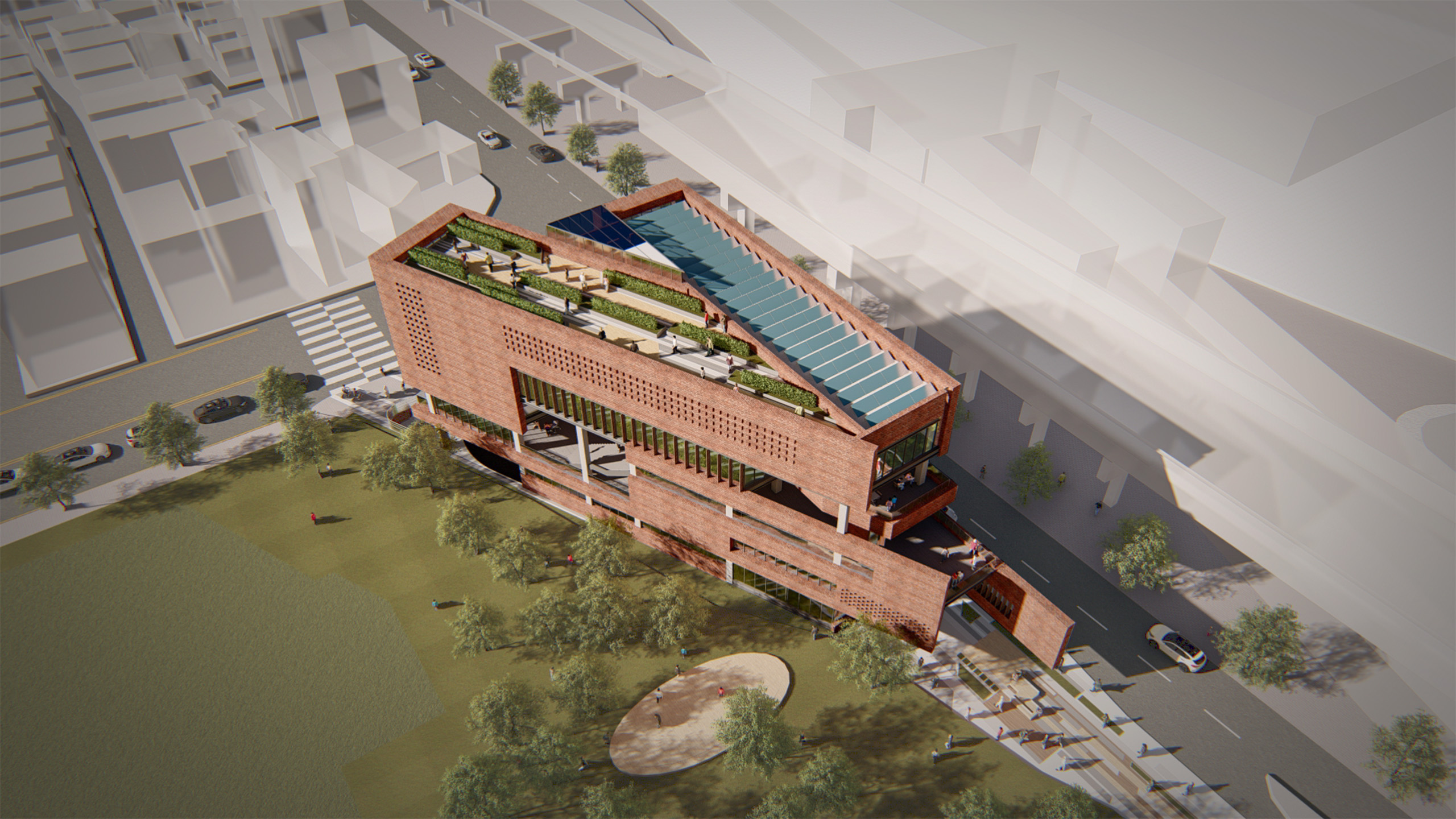 이문2동 복합청사 및 공영주차장 건립공사 설계공모
대지위치 : 서울시 동대문구 이문2동
대지면적 : 2,130 ㎡
건축면적 : 785.78 ㎡
연면적 : 6,130.77 ㎡
규모 : 지상5층 , 지하2층
Location :Dongdaemun
-gu

, Seoul
Site Area : 2,130 ㎡
Floor Area : 785.78 ㎡
Total Floor Area : 6,130.77 ㎡
Building Scope : 5F, B2F
신이문 역사앞에 위치하게 될 복합청사는 공공의 성격을 극명하게 보여지는 장소이다. 지하철 역사, 고가하부, 그리고 우리에게 주어지 이문2동 복합청사.
공공의 장소성을 가지는 대지에 자연스럽게 시민들이 모이고 교류하는 소통의 장소, 주변에 부족한 녹지 공간의 제공을 통한 일상의 휴식을 주고,
자연스러운 평생 학습의 교육 공간으로 만들고자 한다.
KBS Transmission Subsite Complex Culture Town, which exists between various urban scales, takes the flow of the city flexibly and cares about the surroundings and connects people and spaces naturally. Various programs for villagers, including a hub library, a village vitality center, a lifelong learning center, and a childcare support center, will be created like a three-dimensional village along the road and connected to a nearby open reservoir ecological park. As people walk along the newly created village road, they encounter a new daily life of the city where they can enjoy culture and nature.